CORE BENEFITS
We offer a simplified and less expensive solution to monitor a building's environmental equipment.
SIMPLE INSTALLATION
The SITREP simplified building management system connects directly to the equipment's controller and installation takes only minutes. Configuration is via a simple online registration form. No internet connection or phone line required for notifications.
SIMPLE AND FAST NOTIFICATION
With custom messages, our SBMS alerts chosen cell phones when an alarm or power outage occurs. Whenever there is a problem, you'll know immediately; no waiting for complaints.
FAST ROI
The SITREP simplified building management system is inexpensive to purchase and install. This results in a quicker payback period than more complex systems while maintaining the most crucial benefits.
PERMANENT RECORD
Simple reports that can provide a lot of information. Make sure your equipment is running properly and efficiently.
SERVICE PROVIDER BENEFITS
INCREASED CUSTOMER SATISFACTION
HIGHER CUSTOMER RETENTION
ABOUT
WE BELIEVE A SYSTEM SHOULD BE
SITREP Inc was founded in 2014 to develop monitoring systems that are intuitively usable. Born out of the hours spent trying to learn software that is supposed to make life and work easier. We offer a simplified solution to monitor building environmental equipment.
SIMPLE TO INSTALL

Installation takes only minutes and configuration can be completed anytime afterward using a simple online form

SIMPLE TO USE

With simple texts, there are no websites to check, no call centers or answering services

SIMPLE TO UNDERSTAND

Whenever there is a problem, you'll know immediately via Text Message
OUR TEAM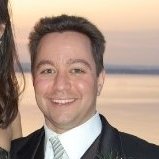 Over 15 years as a Certified Public Accountant and trusted business adviser. Gary has helped guide numerous companies from startup through maturity. With diverse industry experiences he brings a unique view to the company. He has also founded and sold his own companies in the past.

Harland has over 25 years of technical and engineering experience with technical expertise in embedded hardware and firmware systems specification and development. He has worked for and with fortune 100 companies. As a U.S. Navy Veteran, he has experience on some of the latest technology and in the toughest environments.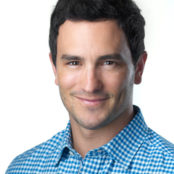 Michael has over 30 years as a Commissioning Engineer after graduating from Westminster City University. He has been CEO of MB Equipment Corp and has hands on knowledge of the problems SITREP will address.
Get in touch
We want to hear from you!